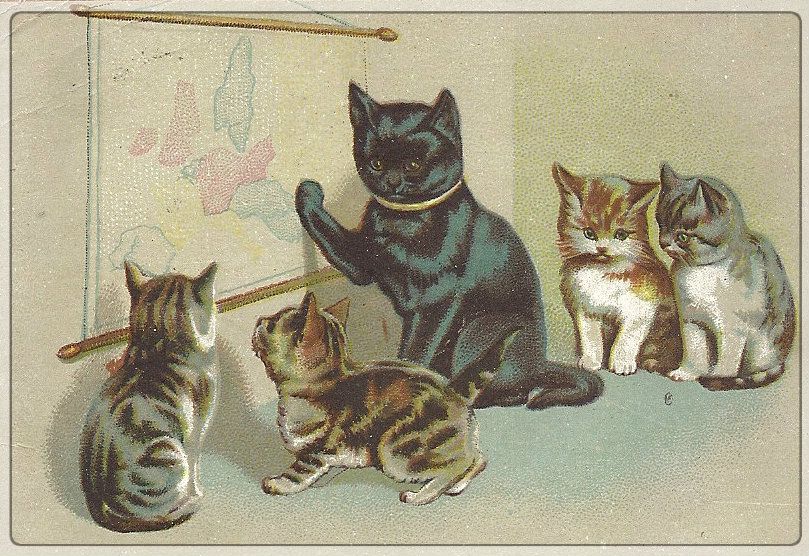 Cats with tails can teach as well, but they are not nearly as good as telling tales as a Manx is. It is over compensation for not having a tail.
Another famous Manx is Bob the
Pre-school
Cat. A urban stray this knew that no toddler or adult could not love his Manx personality. Bob knew that small children drop lots of goodies on the floor at snack time.
Being a round fellow he knew he could teach any child shapes much better than a
bouncing ball
. Bob adopted the preschool and was loved by the staff, parents, and children. Being an
equal opportunity
moocher Manx, oh I mean feline devoted to early education for children, Bob the preschool cat did not play favorites or ignore anyone who wanted his attention. Bob unconditionally interacted with the children and was a greatly loved by his students.
The life of Bob was documented in a book Bob the Preschool Cat: A Biography of an Urban Manx Cat by E. Romayne Hertweck, 2009. This book is a great read for kids, and it is apparent Bob was a very proper and polite Manx ( what Manx is'nt ). He never tried to eat the classroom guinea pig or promised the children a A plus in
finger painting
by bribing them for tuna.. Sable .like Bob appreciates small children too., but only because the usally have something tasty stuck on their faces and often smell like milk. This book contains photographs and is a wonderful book for a child starting preschool or any Manx admirer.